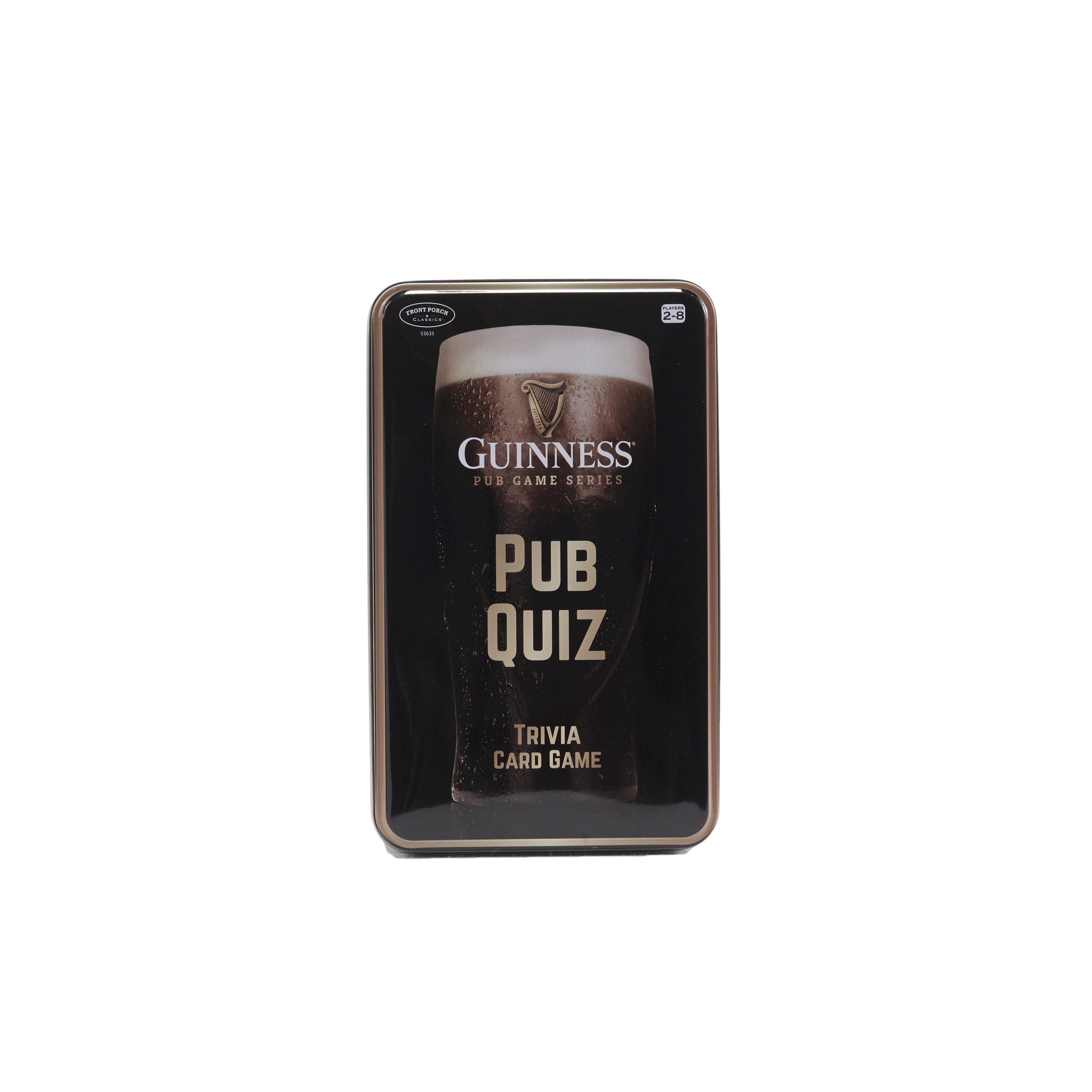 Guinness Pub Game Series: Pub Quiz Trivia Card Game
Keep the good times flowing!
Guinness Pub Trivia Card Game will keep the good times rolling with 500 trivia questions that are sure to keep everyone intrigued. The game includes 100 iconic Gravity Glass shaped cards, and comes packaged in an on-the-go travel tin. Stump your friends and enjoy these unique pub quiz questions just about anywhere: at home, at a friends, or at your favorite pub - anywhere friends gather! Answer correctly to win the card. The first to collect 5 cards wins the game!
100 Guinness Glass-Shaped Quiz Cards, Die, Instructions