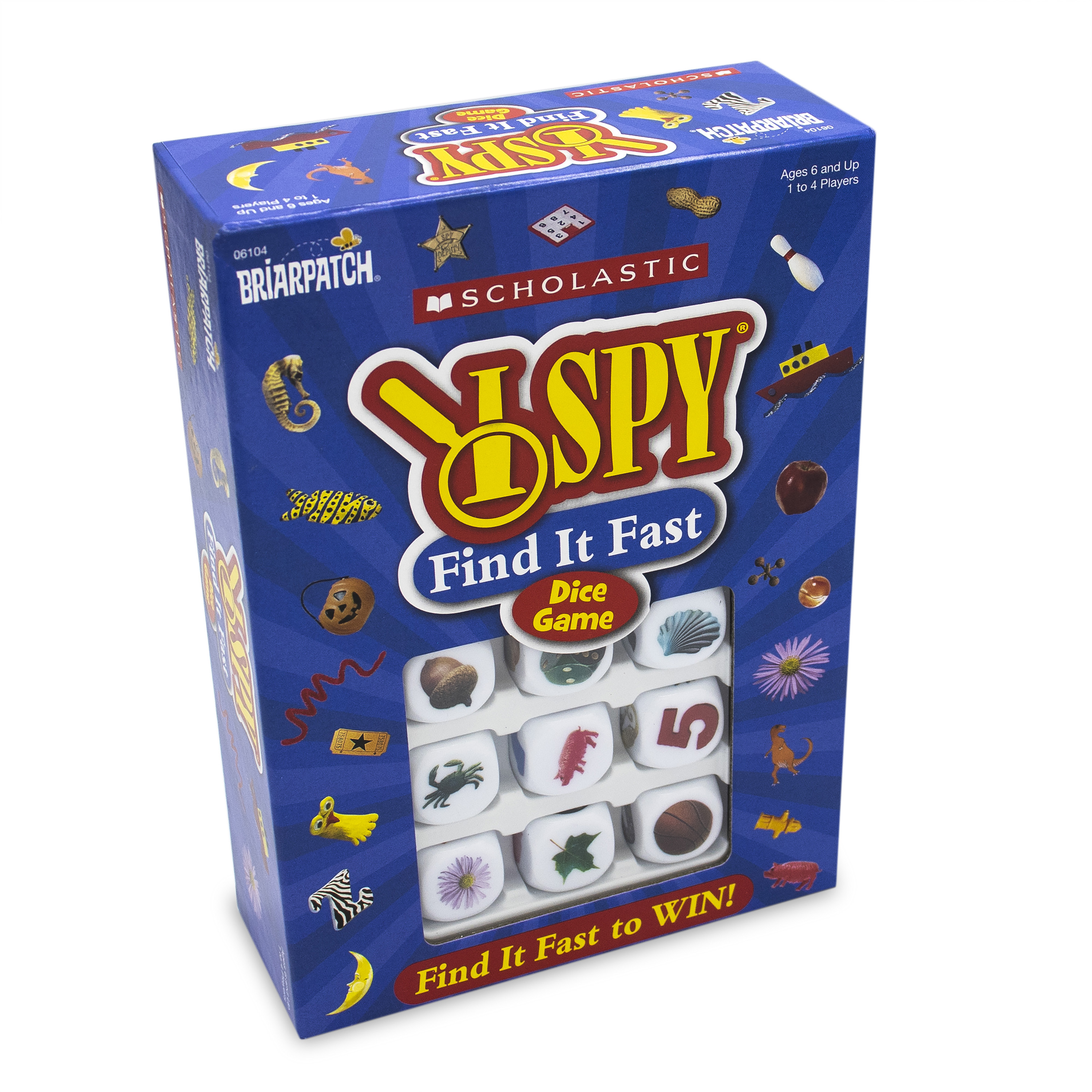 "Roll the dice, find a match, and find it fast! Players roll nine dice with I SPY pictures on each side. They try to find a match on an overturned picture card, which is a minefield of different objects! Be the first to find the most matches and you win. There is also a beginner's game mode and a co-operative game mode for three times the fun.
DEVELOPMENTAL: Promotes quick thinking and develops hand/eye coordination with dice gameplayEDUCATIONAL:Build literacy through an expanded vocabulary by discovering items containing specific words or letters, shapes and colors.
FUN DESIGN:I SPY combines beautiful photographs, familiar object collections and rhyming riddles to create brain teasing puzzles kids and Party Gamess can't resist."
40 Picture Cards, 9 Picture Dice, Storage Tray, Instructions