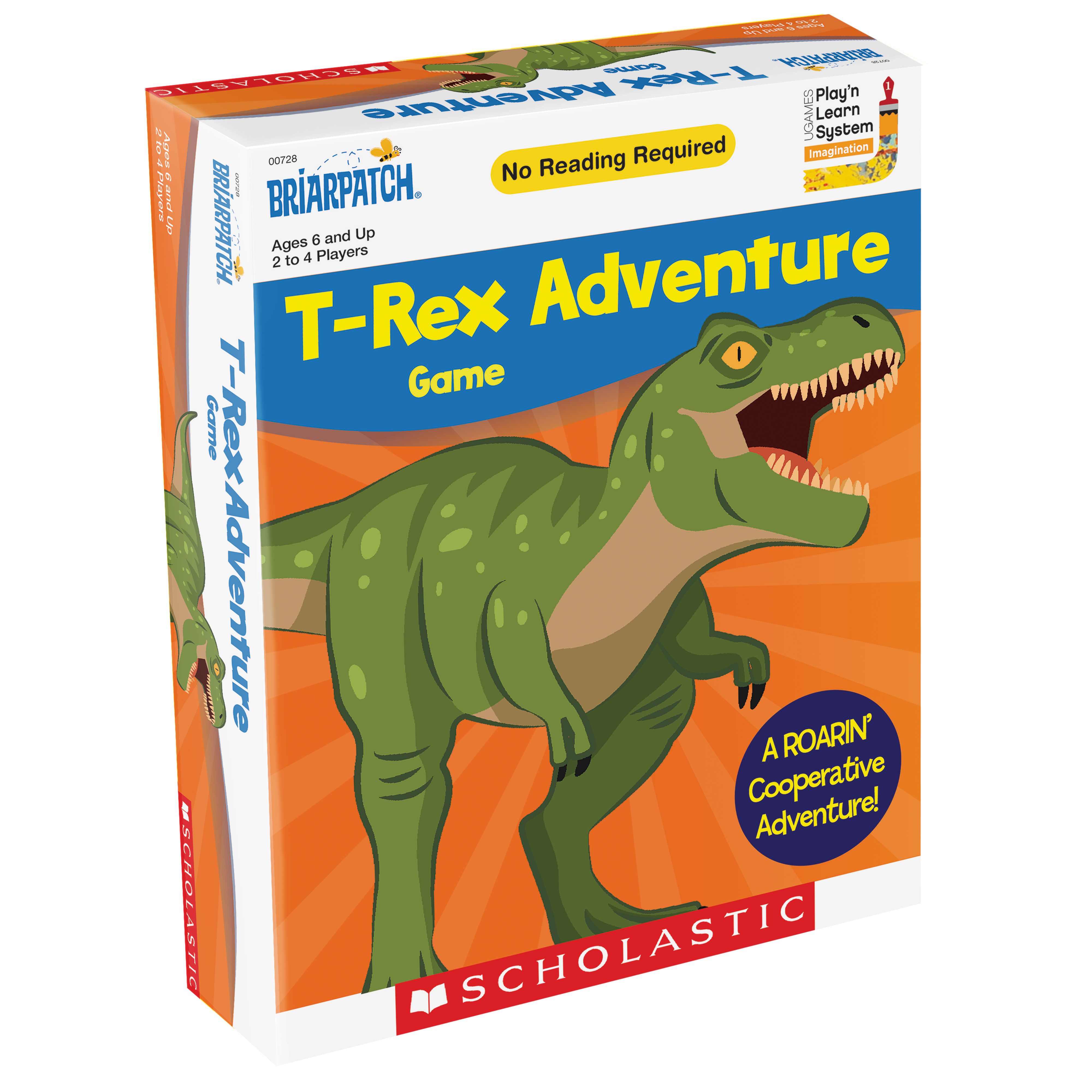 Scholastic Early Learning: T-Rex Adventure
A race and chase dinosaur game!
A classic race and chase Dinosaur board game with some rather devious strategy. This game contains 17 individual dinosaur playing pieces. Each player has 4 dinosaurs and your aim is to race your pieces around the board from the desert to home. But beware...Tyrannosaurus Rex is lurking and waiting for a juicy meal!
Game Board, 4 Red Dinosaurs, 4 Green Dinosaurs, 4 Blue Dinosaurs, 4 Yellow Dinosaurs, 1 T-Rex, 3 Dice, Instructions