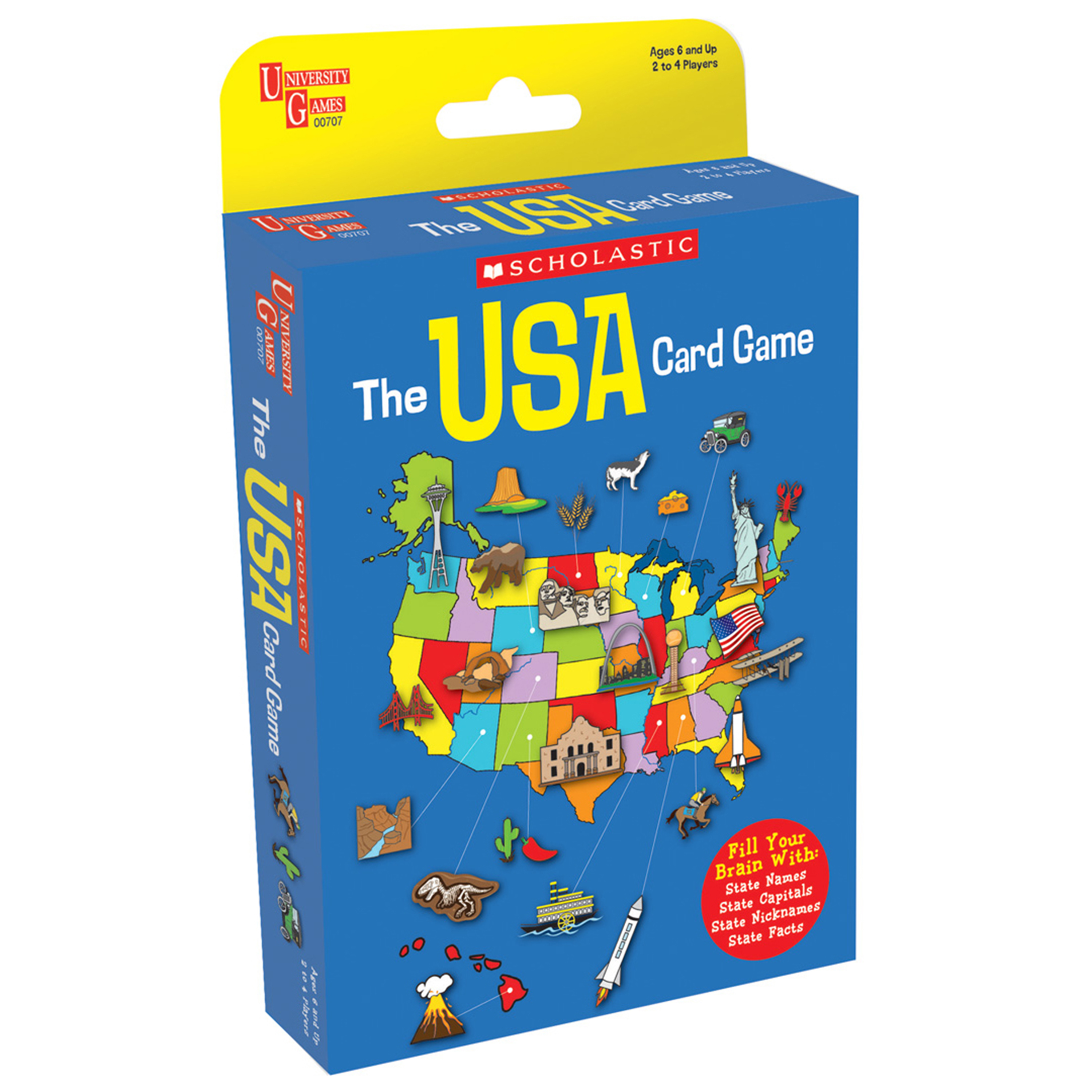 Scholastic USA Card Game Travel Tuck Box
How well do you know the states?
How well do you know the states? Kids learn state names, state capitals, state nicknames and facts! Trivia on each card helps players learn more about the history and culture of the states.
EDUCATIONAL: Part of the Scholastic learning series, this reading comprehension game is built around core school skills with a focus on georgraphy and will help reinforce school curriculum at home.
EASY TO LEARN: Ready to play in seconds, this game is easy to understand and start playing right away!
ON-THE-GO: Play a fun game anywhere - compact card game makes it great for short and long trips play a quick round on the way home from school or try a Family Games challenge on the next road trip.