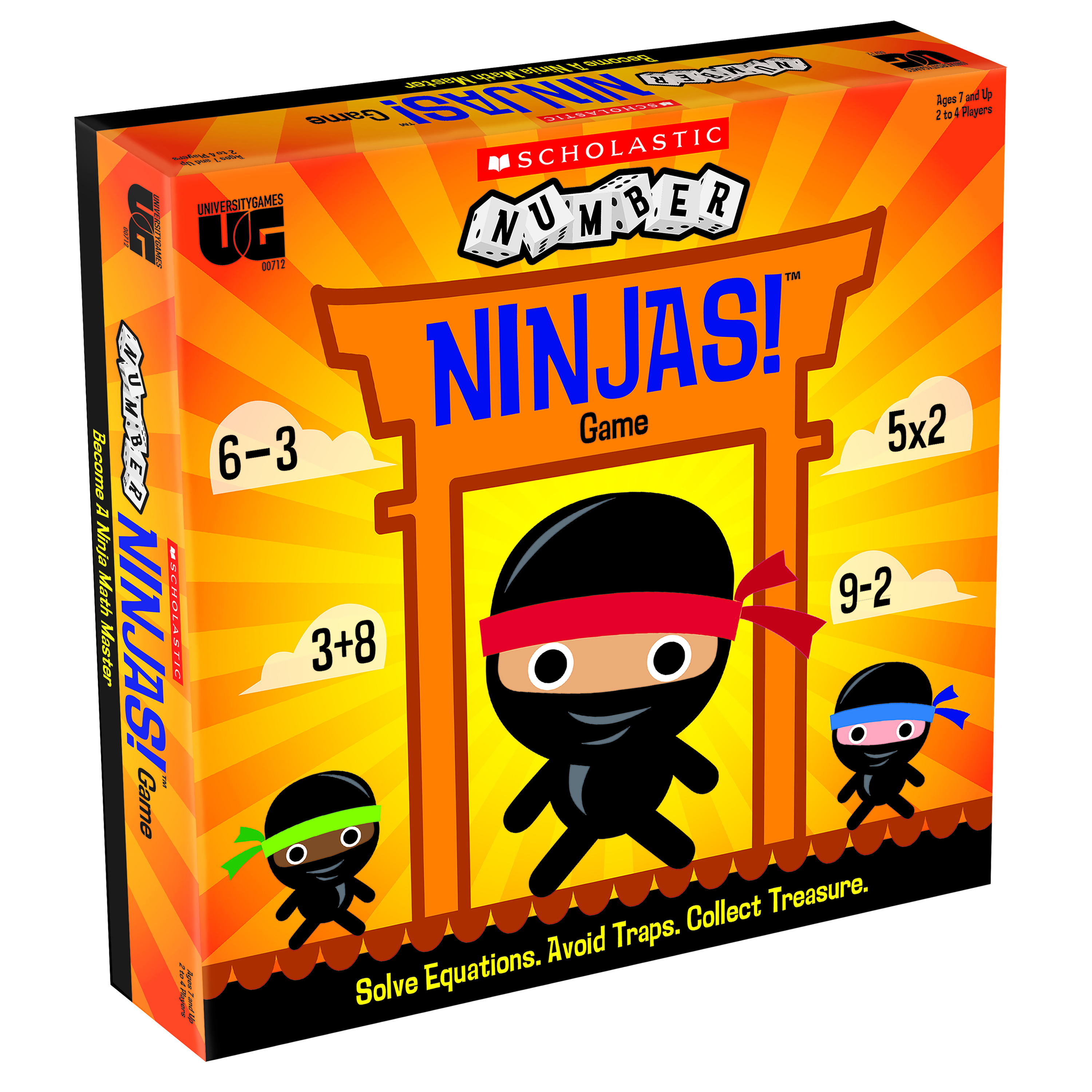 Become a Ninja Math Master!
"Are you ready to begin your training to become a Ninja Math Master? Complete all four challenges to earn the Quest Items needed to unlock the Dragon Treasure. It won't be easy as you rasce to solve Ninja Challenges while other Ninjas place Traps along your path. Remove the Traps and race to the Treasure to win!
TWO LEVELS OF PLAY: Beginners (Ninja Recruits) can compete against more experienced players (Ninja Masters), in this game!
LEARN AS YOU PLAY: Players must correctly answer four math word problems as they race to collect the Dragon Treasure."
90 Ninja Challenge Cards, 3 Ninja Recruit Dice, 3 Ninja Master Dice, 4 Ninja Playing Pieces and Stands, 1 Dragon Treasure Token, 16 Quest Tokens, 4 Trap Tokens, Game Board, Instructions